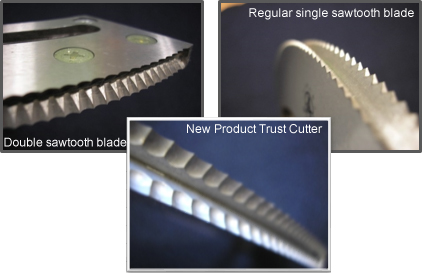 ■■Trust Cutter's 3 Main Characteristics■■
sharp blade edge
Blade edge equivalent to a conventional double blade
Reduced paper dust
Reduced paper dust and sticking
Long life
1.3 times longer lasting than our conventional blades
<Trust Cutter and Conventional Sawtooth Blade Comparison>


Our Sales Trend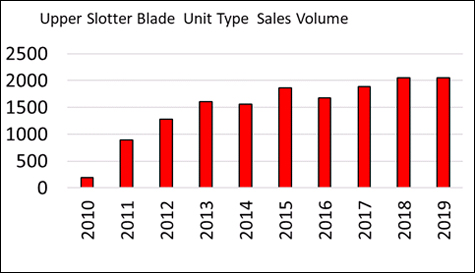 The Trust Cutter was launched in the winter of 2009 and the blade has won the affection of many customers, with the repeat customer rate continuing to steadily increase. The product is producing results that live up to its "Trust" name.
The Trust Cutter is a patented product of Kinki Blade(PAT. NO.4441739).We invite you to try this blade available from no other company.

Copyright (C) 2019 Kinki Hamono Corporation. All Rights Reserved.