Our main upper slotter blades and blade edge types

■Blade Edge Sales Ratios Based on Company Sales Records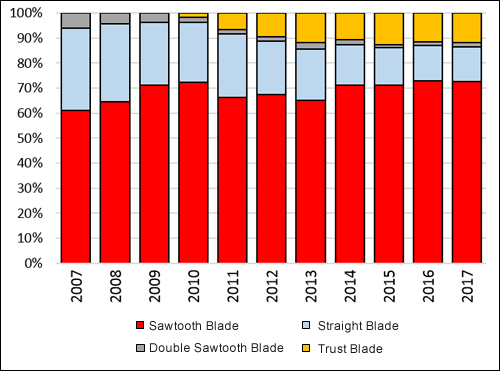 Every fiscal year, sawtooth blades account for the majority.
We recommend sawtooth blades and the Trust Cutter for Sawtooth blade sheet cuts in part because people are less likely to be cut when they touch the sheet.

Sheet Cut Comparison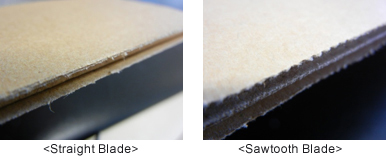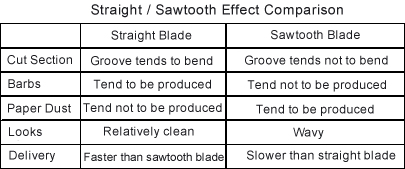 ■Price ranfe in order of more expensive to less based for same shape and thickness(*Differs depending on blade specifications)
1.Double Sawtooth Blade 2.Trust Cutter  3.Sawtooth Blade  4.Straight Blade

These are advantages and drawbacks to every shape of blade. We propose blades to match customer requirements, so please inquire with one of our sales representatives.

Copyright (C) 2019 Kinki Hamono Corporation. All Rights Reserved.